Hi, so I've got what I'll call my main spline ( bezier spline ) & I want to branch other splines ( bezier ) off it from various control points.
Here's a couple of screenshots to show what I mean.
I've sort of got it working how I want it but it doesn't always give great results.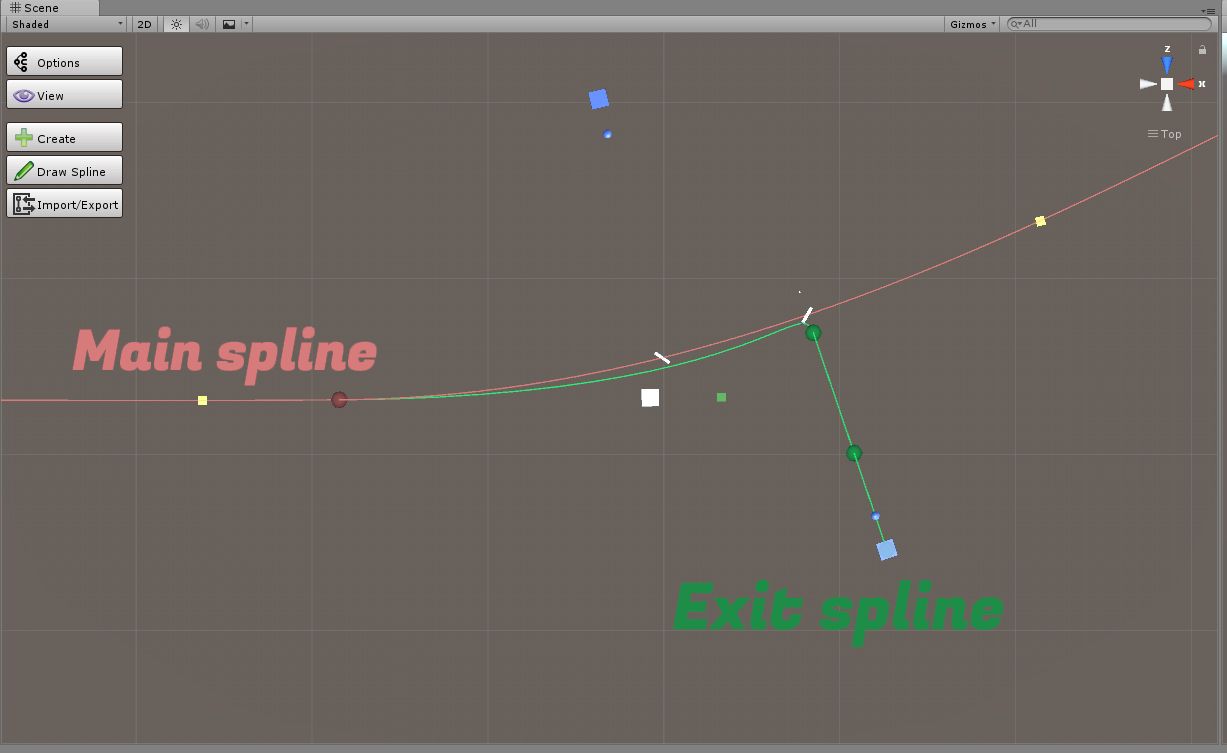 So when a gameobject ( before runtime )is placed down the closest point on the spline is found using getnearstpointTF, 
the nearest 2 control points of the main spline with a lower TF value are found and the first 2 control points of the exit
spline are placed at the same position as the 2 main splines control points, the handles of the exit spline control points
are matched to the main splines control points handles.
  The 3rd control point of the exit spline ( CP0002 ) is then placed  2 unity units towards the gameobject.
Then by moving the handles I am able to get  the exit spline to have roughtly the same path as the main spline & curve away
when almost at the closest point on spline to the Gameobject ( as in 2nd diagram ).
Now would it be possible to to make the exit spline be more accurately placed on the path of the main spline as in the 2nd screenshot ?
Any advice / tips greatly appreciated.